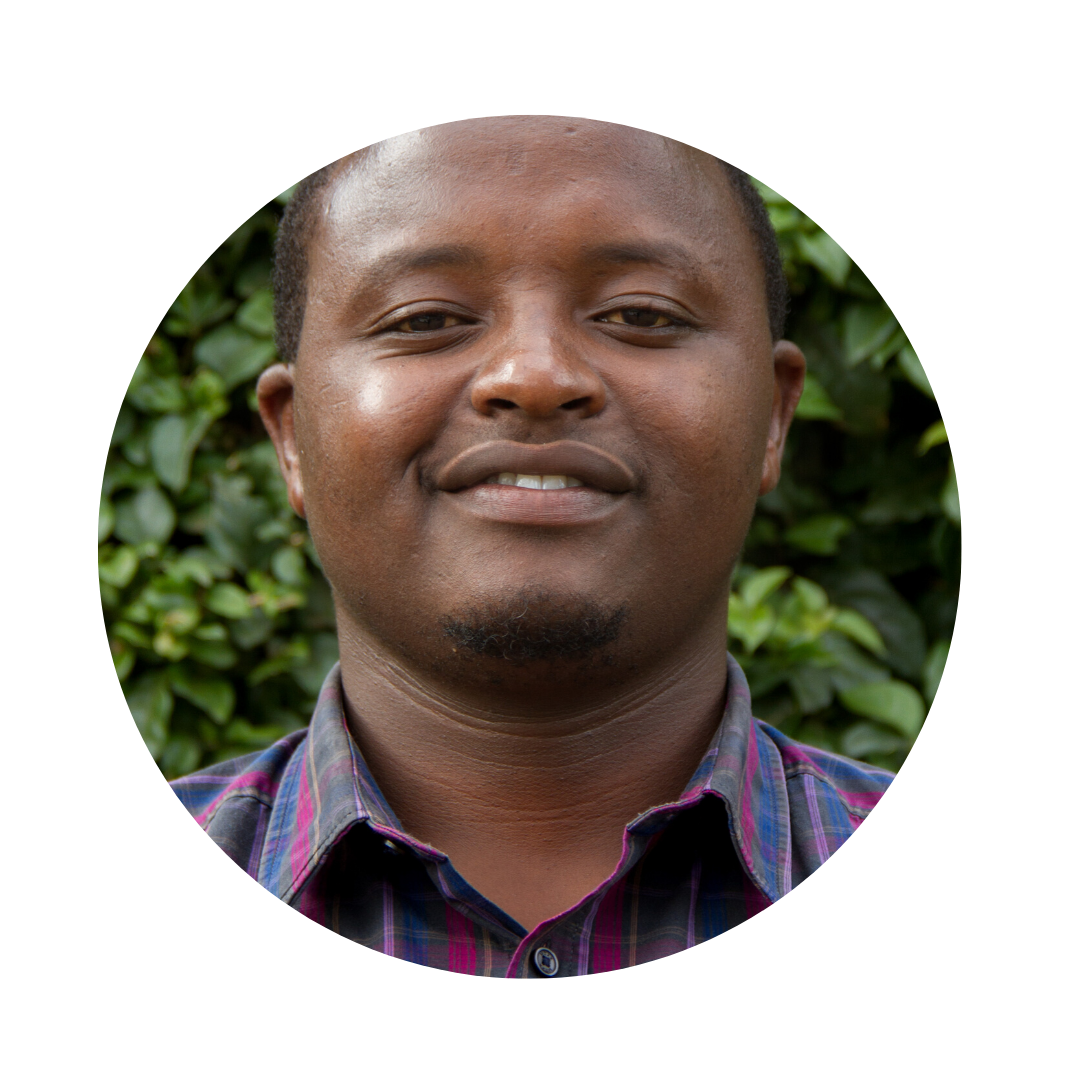 The Centre for Frugal Innovation in Africa (CFIA) has started a new series of articles in which its staff members, students and affiliated researchers shed insight into their ongoing research on frugality and frugal innovation. In this GoFrugal Research Insights edition, written by Bernard Kang'ethe Njorah, we spotlight a case study of bottom-up frugal innovation in a small enterprise in Kenya to understand how frugality drives the product development process and the market creation process. 
Bottom-up Frugal Innovation: An in-depth study of small-scale frugal enterprises in Kenya.
Within the frugal innovation literature, there is a need for robust empirical analysis of bottom-up innovative initiatives that occur in resource-constrained environments. By bottom-up initiatives, we are referring to innovative entrepreneurial efforts by individuals who experience or have experienced the challenges of accessing basic services in informal settlements, peri-urban areas or rural areas. These individuals are developing solutions to address water scarcity, food insecurity, energy access and community healthcare delivery. The CFIA Kenya Hub team is developing such a series of such case studies in Nairobi and its environs, to build a database of in-depth product life histories and innovation diaries.

Farming Wonder: An agro-food case study
One of the case studies focuses on an enterprise named Farming Wonder who have created innovative Multi-Storey Gardens that are enhancing food security in Kenya. With a growing urban population and agricultural land sizes reducing each day, the innovative multi-storey gardens developed by Farming Wonder present a solution to rampant food insecurity and urban gardening in the developing countries.
Inspired to innovate by shortcomings of Traditional Agriculture
Located in Kimunyu Village in Ng'enda ward, Gatundu south Constituency in Kiambu County, Farming Wonder was founded in 2013 by Mr. Daniel Gitau and his nephew Mr. Dennis Muriithi. Daniel holds a diploma in Electrical Engineering while Dennis holds a diploma in Agriculture. They were both inspired to innovate by the shortcomings faced when doing rain-fed agriculture, which to them, is not sustainable to ensure food security at the household level. Over time, they have observed that land for farming has been reducing due to urbanization and rural-urban migration which enfeebles the available food resources. Also, in Kenya, most people live in plots where arable land for farming is patchy, and this to the innovators was a problem they needed to come to grips with.



The multi-storey gardens
The duo came up with the multi-storey gardens which Dennis enthusiastically describes as "an exciting technology for year-round vegetable gardening particularly where space is inherently limited''. Commonly known as 'wonder multi-storey gardens', these gardens are conical-shaped and are made from high-density polythene (HDPE) materials.
These materials are cut into different sizes and fastened using bolts and nuts to form circular rings with a diameter of 4ft and 6ft. The materials used have a longer lifespan of over 10 years given that they are ultraviolet-heat treated. The soil used all around the terrace is mixed with the less acidic and fine goat manure on a 1:1 ratio. The base of the garden is wider to make the multi-storey gardens stable.

Dennis explains that the storeys reduce in size by 2-4 inches upwards forming a pyramid-shaped structure with terraces that allow for the smooth flow of water downwards. The storeys rise to a maximum of 6 or 8 terraces from the ground and therefore, the farmer can choose to grow different crops in each terrace.
Small scale and large scale farming
The multi-storey gardens can accommodate 50 strawberry plants and up to 120 vegetable plants with enhanced access to water and manure. The gardens can be used for both large scale and small scale farming. Dennis elaborates:"Small scale farming can take the form of a kitchen garden which is advantageous in that it is free of sewage water that is normally used to grow some of the vegetables in cities. Therefore, one is sure about the safety of the food they are consuming." The multi-story gardens are reputable for utilizing minimal land and water. They also require little technical and financial support and are particularly congruous with dry, non-fertile areas where soils are not suitable for conventional gardening.

Experimenting with different crops in urban areas and city suburbs
The multi-storey gardens of Daniel and Dennis are mostly adopted by residents in urban areas and city suburbs, as small kitchen-gardens. People in rural areas and farmers with large plantations are also adopting the innovation so as to increase the size of arable land and widen the variety of crops that they can grow.

"We began by first growing kales, spinach, and other vegetables. Later we then started growing strawberries which we have found to be doing very well", says Daniel. Farming Wonder has been able to fabricate and install these gardens for customers in regions in and around Nairobi such as Kibera, Juja and Ruiru and other regions outside Nairobi such as Embu and Eldoret. For example, they were able to install 440 gardens in a half an acre plot in Eldoret, and another 145 gardens in Muthaiga North. The gardens have also attracted attention outside Kenya and so far 100 Wonder Multi-storey Gardens have been exported to Uganda.

Unique selling point
This innovation provides great value at a significantly increased price/performance level that serves the needs of the customers. The gardens are attractive as they yield farm produce at low operation and maintenance costs. One of their customers from Kibera has 35 of such gardens, and since she acquired them, she has always produced enough vegetables for her own family and even for sale in the nearby market. "The gardens are durable and for the period I have had them, none has broken down and so the innovation has greatly exceeded the expectations I had. I never thought that the crops would grow fast like they do and use such less labour", says the customer.



The price of a standard wonder multi-storey garden stands at KES 2,500 (€22) which comprises KES 2,000 (€18)1 for the HDPE materials and KES 500 (€4,50) for labour. The enterprise not only gets revenue from the sale and installations of multi-storey gardens but is also installing drip irrigation at KES 3,000 (€26,50) for a manual one and KES 20,000 (€178) an automated system that has sensors that measure the soil moisture. When the soil moisture is low, a text message is sent to the farmer's phone to enable them to remotely switch on an integrated drip irrigation system.
The social and economic impact
The multi-storey gardens have enabled the innovators to be self employed, and to engage in other constructive economic activities. The enterprise has also generated employment opportunities for the youth in their neighborhood. Over time, the enterpreneurs have moved from just offering cheap gardens that maximize available land by increasing the output level 10-fold, to looking at the innovation as an avenue for creating new businesses for the youth and all farmers. Farming Wonder is now also offering training and farm visits to individuals and groups of farmers at affordable prices.

Overall, the innovation is contributing to a number of Sustainable Development Goals such as eradicating poverty and extreme hunger by helping farmers utilize their land, optimally no matter how small. It is also promoting agribusiness even at the subsistence level thereby improving the health status and wellbeing of households by allowing them to grow their own food devoid of contaminated sewage water. The innovation promotes sustainable cities and communities given that both rural and urban farmers can grow their own food thus ensuring household food security and hence food security for cities.

---
Stay frugally tuned for more
gofrugal research insights.
Up next: Kings Biofuel, an enterprise that plugs into the circular economy by manufacturing substantially high-energy, non-carbonized and environmentally friendly briquettes from biodegradable waste products at low cost.
---
About Frugal Innovation Histories
Farming Wonders and their Multi-Storey Garden innovation are one of the case studies in the Innovation Histories research project. The CFIA team documents in-depth information on product conception/invention, commercialisation, adoption and impacts. 

The focus lies on collecting micro-level data of all relevant aspects of the innovation: its characteristics, the inventor/innovator, the context in which it is developed and used, innovation processes, different actors involved in the development, financing, commercialisation and use of the product, and the impacts at household and societal level. The main objective of collecting this data is to understand how frugal innovations are developed bottom-up, and how frugality drives the product development process and the market creation process. It also evaluates the role of frugality in legitimizing the innovation at household, community and societal level.

Read more about the Frugal Innovation Histories project in the Knowledge File