We are excited to share an event by ISS' Diversity and Inclusion Team who are organizing a session with Shona McDonald, Executive Director of Shonaquip, this afternoon.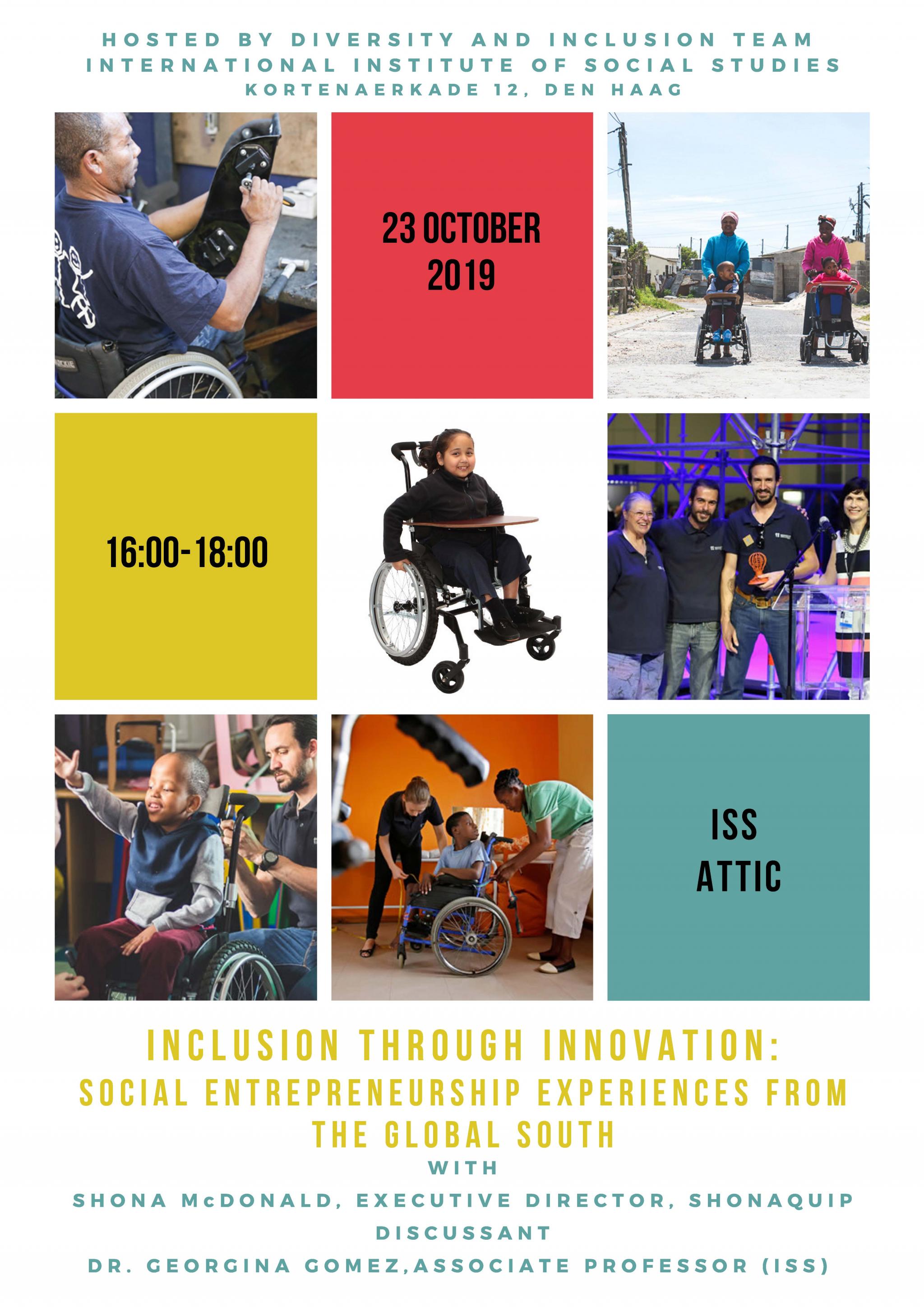 Shona McDonalds is a self-taught social entrepreneur who will share the day-to-day practices of her work in Shonaquip. The company offers an innovative approach in addressing the unique mobility needs of wheelchair users. She uses a company, an advocacy trust and a non-profit organization which work together systemically to influence disability policy and practice, advocating for rights and strengthening referral pathways and support services for people with disabilities across Southern Africa. Her contribution as a social entrepreneur has been recognised with numerous accolades. Dr.Georgina Gomez, Associate Professor, ISS, is the discussant for the seminar. 

CFIA's PhD Researcher Sanghamitra Chakravarty is researching Shonaquip as one of the case studies within her ongoing PhD research. Sanghamitra is exploring the orientation of local firms to offer frugal innovations in medical devices in South Africa thus contributing to inclusive development and economic growth. 
Join this session this afternoon at ISS, in the Attic of the ISS building - fifth floor at 16:00.

More information