by Meta Gewald
A brick, one of the building blocks of society, made from our waste. It almost sounds too good to be true, Nzambi Matee from Nairobi, Kenya is the inventor of the plastic brick. Contrary to what you may expect, the plastic bricks are twice as sturdy as concrete, the performance is optimized. The bricks consist of mixture of sand and plastics. The sand and plastic are mixed at very high temperatures and are then compressed into bricks. Matee is a materials engineer that combined her intellectual knowledge with real world action and delivered a simple and sustainable product. Seeing all the plastic bags everywhere and other plastic waste polluting her country she became both frustrated (as the most of us do) and motivated. Now Matee is the founder of Gjenge Makers, Nairobi, where they produce the plastic bricks.  The factory produces around 1500 bricks a day out of a mix of different plastics. This blog describes why I believe that this innovation could be considered as a frugal innovation.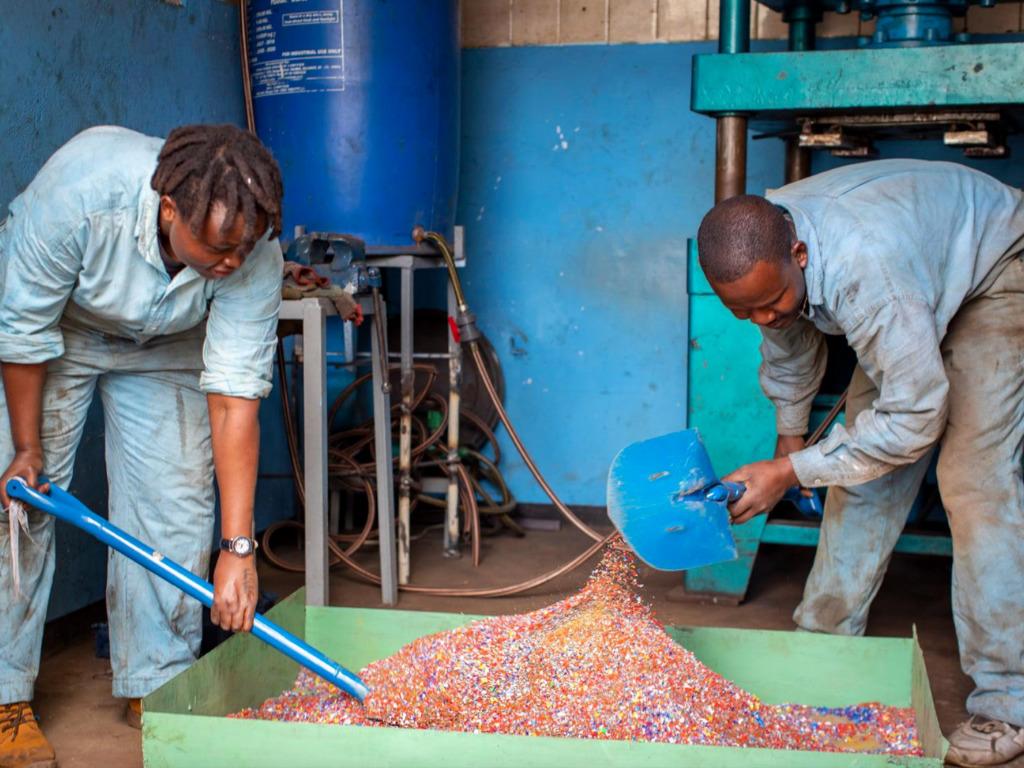 What aspects makes this an innovation frugal?
Two aspects stand out. This innovation promotes a circular economy and is very much affordable. As said earlier the bricks are a mix of sand, higher density plastics, received from factory waste, and lower density plastics, received from other recyclers. Gjenge Makers accepts waste that other facilities can not recycle,  such as plastic milk and shampoo bottles, sandwich bags, buckets and ropes. "There is that waste they cannot process anymore; they cannot recycle. That is what we get," Matee told Reuters. Thus, the plastic bricks provide a use for factory waste and ensures it is recycled. Lower density plastics are bought from local recyclers. This leads to the promotion of recycling in the local environment and provides jobs. Plastic that used to be valued as trash and would have been trash for hundreds of years is now turned into a simple high-quality product. This definitely makes the bricks part of a more sustainable solution.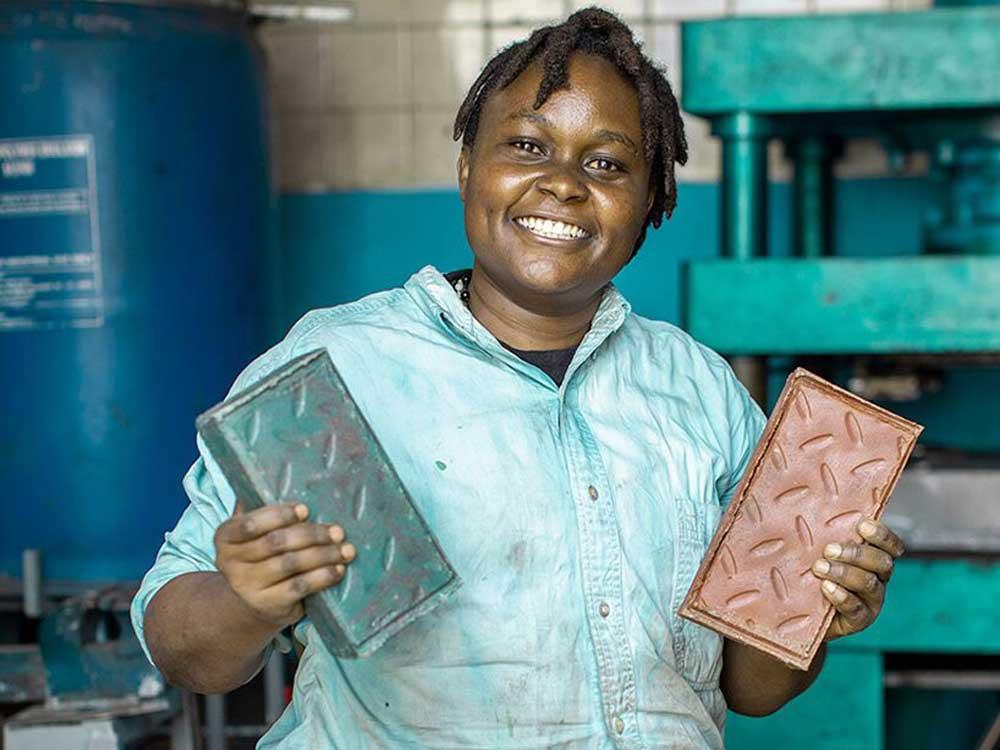 Another reason why I would say this innovation is indeed a frugal innovation is it's price. The bricks sell at 850 Kenyan shillings, $7,70, per square meter which make them cheaper than normal bricks. Since it is made from waste the material, costs are very low. This also translates into a low product price. Matee made sure the bricks are affordable to Kenyan citizens. Moreover, it is produced in Kenya and is not reliant on importations. Besides this bringing the price down, it also involves the community. Genje Makers produces locally. The start-up serves as a job provider, especially for youth groups and women. They help the community by providing affordable and available bricks that can help in the making of houses, schools, roads etcetera. Which in their place provide education, easier access to health and shelter to people. The product is also not overengineered or overdesigned. Everything that is necessary in a brick is there and as mentioned earlier, it is even stronger than concrete. According to Weyrauch and Herstatt something is a frugal innovation if it leads to substantial cost reduction, concentration on core functionalities and optimized performance. Matee's bricks easily meet these criteria. Furthermore, the start-up and production connects a community and promotes a circular economy. One of the few concerns I have is that overtime microplastics may come from the bricks into the soil. It would be interesting to read or hear more about this aspect. If this blog story spiked your interest, please watch the below video and join the conversation about frugal innovation, frugal building materials and/or microplastics on LinkedIn.
---
What are frugal innovations?
In this blog series we publish 10 examples from all over the world, written by our Students and Ambassadors from the minor Frugal Innovation for Sustainable Global Development.

Stay Frugally tuned for more blogs and join the conversation on LinkedIn.