Action Learning Case.
Philips Community Life Centers was selected as one of the Action Learning Cases in the Frugal and Responsible Innovation project.  
Community Life Centers 
A new major effort by Philips to promote innovations in Africa focuses on so-called Community Life Centers (CLCs). These are areas of some 1,000 m2 lit with the latest solar powered LED lightning technology. The aim is to enable social and economic development for communities that lack electricity. The idea is that the availability of electricity can 'trigger' a variety of follow up frugal innovations in various domains such as Water and Health.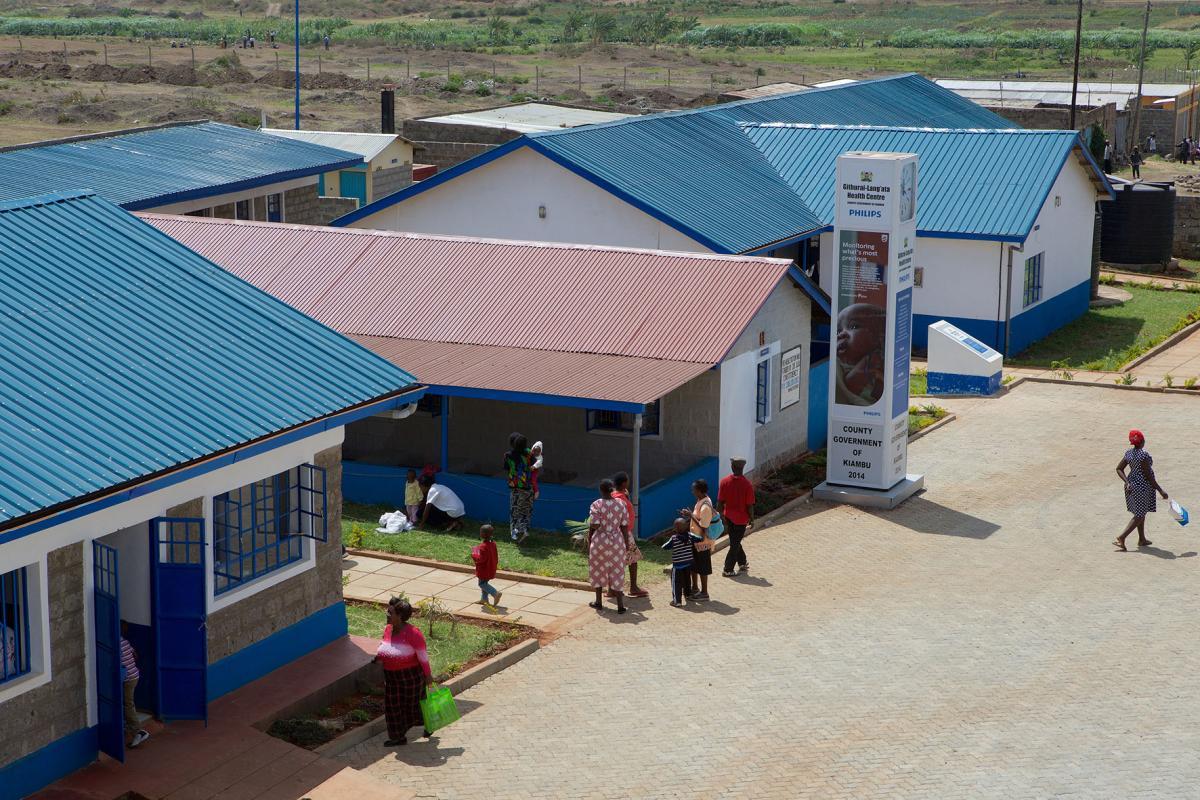 Research in the Frugal and Responsible Innovation Project focuses on the impacts of the CLCs themselves as well as on spin-off innovations in water and health. CLCs have been an interesting platform to experiment with action-research on emerging inclusive frugal innovations that can create more 'light-footed' infrastructures that contribute to social and economic development. CLCs can be positioned in the early stages of a Product (or System) Development Cycle and provided an excellent opportunity to investigate how and when entrepreneurship- and / values-elements will be integrated into the CLC itself and its spin-offs, to optimise the inclusive elements of these initiatives.
One such initiative relates to the development of flexible small-scale (drinking) water facilities, in which the Dutch drinking water company OASEN participated with the research team to develop ideas (see Case 2: OASEN).
Our study focused on the Githurai-Lang'ata CLC—the pilot full CLC built in Kiambu County in Kenya, and the Mandera CLC—the first commercialised project in the programme.
Interested in our action learning cases & research?
Subscribe to receive research update notifications.
---
Interesting visuals about Philips CLCs