Biogas digesters
Biogas is generated in simple constructions where anaerobic digestion of faeces takes place. Faeces from pigs or humans are very effective but cow manure is also a popular input. Biogas digesters are popular among farmers and schools but they are relatively expensive. The gas is mostly used for cooking and sometimes for lighting. Another byproduct of the digesters is the sludge, which makes the digesters even more popular among farmers since this makes for an excellent fertilizer.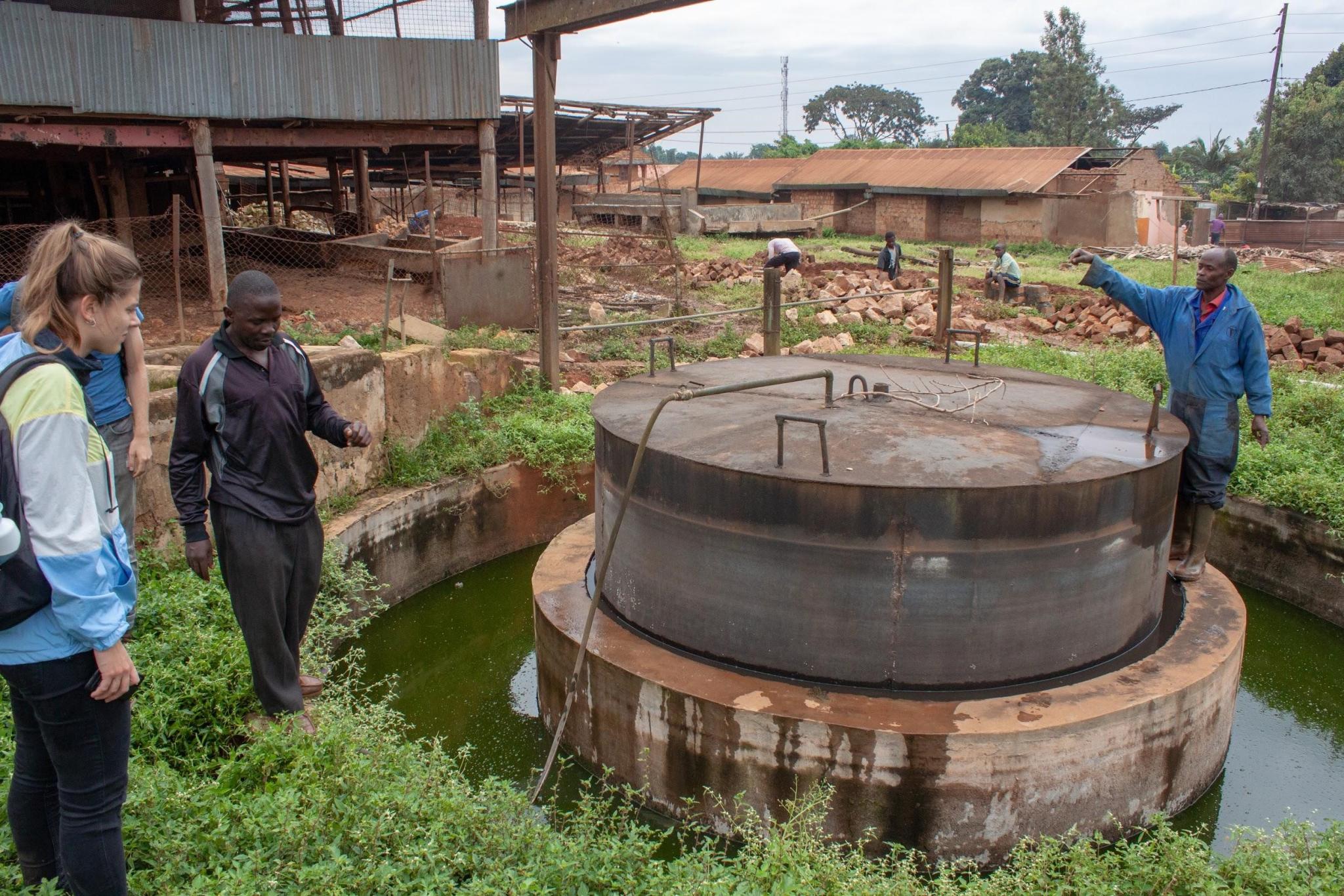 Previous Research
In 2018-2019 a student research team conducted field work at HS Green Energy Engineering Solutions, based close to Matugga, Uganda. A team of three TU Delft students, called 'Energizing Uganda', started the collaboration with this company and the Ndejje University.w They did research on the connection between a biogas digester and a solid-oxide fuel cell. The 'frugalisation' (optimising performance, increasing accessibility, reducing the price) of SOFCs proved to be a hard challenge.
Next steps
In 2019-2020 a new team conducted fieldwork. This time there were no civil, mechanical, or chemical engineers in the team; instead the team consisted of IJsbert Bekooy, an Industrial Designer (TUD), Danique François, a Political Scientist (LU), and Friso Siemensma a Philosopher (LU). Therefore, the field work focussed more on the business and social aspect of biogas and their digestors. By observing and conducting surveys, the team gained an overview of the role and effects of biogas in the society. They developed a business model for HS Green Energy, whose main source of income at that moment was the installation of solar panels.
The main objectives of the field work was to build a successful digester at the premises of HS Green Energy and help with the design of a digester at a monastery in Kijongo, near the border of Tanzania. Hereby the team aimed to bring together the three aspects of their research: the social, business, and technological perspectives on biogas in Uganda
The three CFIA students from the FI4SGD minor helped HS Green Energy Engineering with their next step: to conduct a feasible business model based on social research and to complete the optimal design of a fixed dome biogas digester. As an extra activity to improve their knowledge on the implementation of biogas digesters the team visited around 4 digesters every week and in the week of 2 until the 6th of December of the field work the team helped a Monastery in Kijonjo, that is funded by Koningshoeven in Tilburg, with a biogas analysis. With all het knowledge they obtained during the first 7 weeks of their field work, the team has built a biogas digester at the premises of HS Green Energy Engineering Solutions with the help and funding of Students 4 Sustainability in Delft, this was done in the final three weeks of the field work in January 2020.
For more info and visuals
visit the Energizing Uganda Instagram account 
Sustainable Development Goals
The research project and HS Green Energy Engineering mainly aim to advance the UN Sustainable Development Goal 7; Affordable and clean energy for all.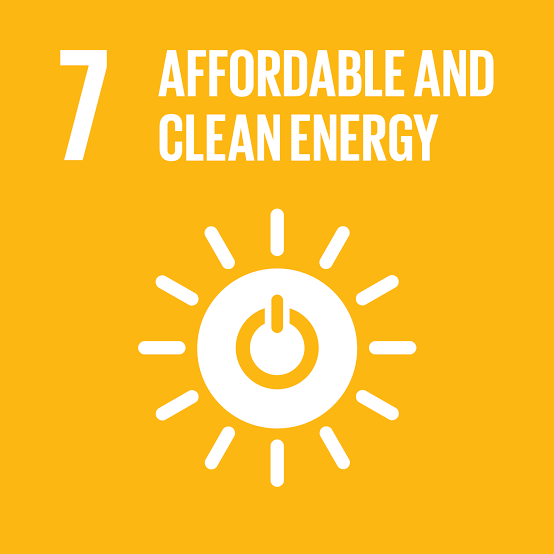 Biogas generated by biodigesters have the potential to help satisfy energy requirements in areas which are otherwise disconnected or not easily reached by a reliable energy grid or suppliers. High longevity of the digesters means no additional investments have to be made, supplying owners with long term cooking gas that has no negative impact on health. Increasing the number of households owning a digester lessens deforestation and use of traditional cooking gas such as LPG.
Additionally, this project also indirectly contributes to SDG 3; good health and well-being, SDG 5; gender equality and SDG 8; Decent work and economic growth. One of the direct effects of using gas instead of firewood or charcoal is the decreased health risk of the people in the room. Each year, close to 4 million people die prematurely from illnesses attributable to household air pollution. Twenty per cent of these deaths are from chronic obstructive pulmonary disease (COPD) (WHO, 2018). Switching to biogas as a source of heat for cooking improves household air quality.
Biogas can also improve the well-being of women and children in rural areas. If we look at the case in Uganda, in Nakivale, the increase in population dramatically increased the pace of deforestation. A secondary effect of this is that women must walk further to collect firewood. This task is traditionally carried out by women and children and is a time-consuming task. Biogas eliminates, or at least decreases, the need of collecting firewood and thereby provides the women with more time for developing other ways to meet their needs.
Studies carried out by SNV (2009) in Bangladesh show that 48.6 minutes per day of cooking time is saved by using biogas. Consequently, women have engaged in income generating activities, increased attention to other girls' enrolment in school, and gained greater opportunity in social work. Finally, The most successful type of digester, the fixed-dome digester, is built from materials that are 10% available in sub-Saharan African countries. This causes local employment stimulation and resource usage. Additionally, the construction of a digester requires supervision of a biogas specialist, which increases local demand for knowledge about this field.
Project Team
HS Green Energy Engineering Solutions
H. Wasajja
Partner organisations
Victoria Monastery, Kijonjo Uganda
Koningshoeven Klooster, Tilburg The Netherlands
Students 4 Sustainability, Delft The Netherlands
Academic Supervisor
Dr. R. Lindeboom, TU Delft
Student Research Team
Danique François (Leiden University – Political Science: International Relations and Organisations)
Friso Siemensma (Leiden University – Philosophy)
IJsbert Bekooy (TU Delft - Industrial Design)