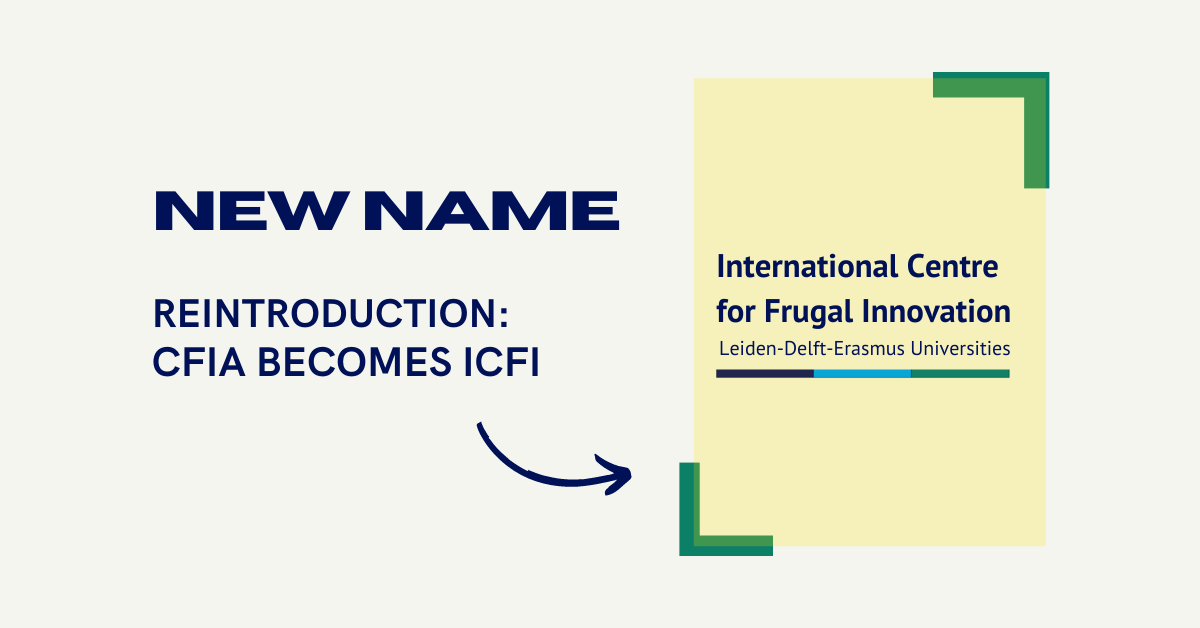 We hereby proudly reintroduce you to our academic research centre: 
International Centre for Frugal Innovation (ICFI).

CFIA becomes ICFI. This new name consolidates the practice in recent years, collaborating with researchers all over the world. Together with our international network we focus on local projects with local partners.  While Africa remains of key importance for the Centre, it is not our only focus. We have become an international oriented research centre with a global network of academics that focus on research, education and knowledge exchange on frugal innovation, from various disciplines, perspectives and geographies.
We had hoped to share this and other exciting news with you today during our Frugal Innovation Network Event which unfortunately has been postponed given the worsening situation with COVID-19 in the Netherlands. We hope to confirm a new date soon, in the meantime we invite you to read our new white paper 'Frugal Innovation in Science and Society'. 

In this white paper we briefly introduce ICFI and our thoughts on frugal innovation and frugality in science and society. Read more about the value, challenges and opportunities surrounding frugal innovation and frugality, the existing academic streams and ideas and the next frontiers for the upcoming years.