The European Association of Development Research and Training Institutes (EADI)  Centre for African and Development Studies (CEsA) conference took place in Lisbon between July 10th and 13th. This event brought together experts across fields to explore the factors that have culminated in a global landscape characterised by inequality, insecurity, and uncertainty and the subsequent reactions emanating from these circumstances. Dr. Erwin van Tuijl and Prof. Dr. Peter Knorringa chaired the seed panel "Frugal Innovation and Digitalisation" where part of the ICFI team presented their research. Dr. van Tuijl also presented his joint paper with Dr. Fransen –as part of both ICFI and the Vital Cities and Citizens research teams- and Dr. Bhaduri presented online on behalf of his collaborators.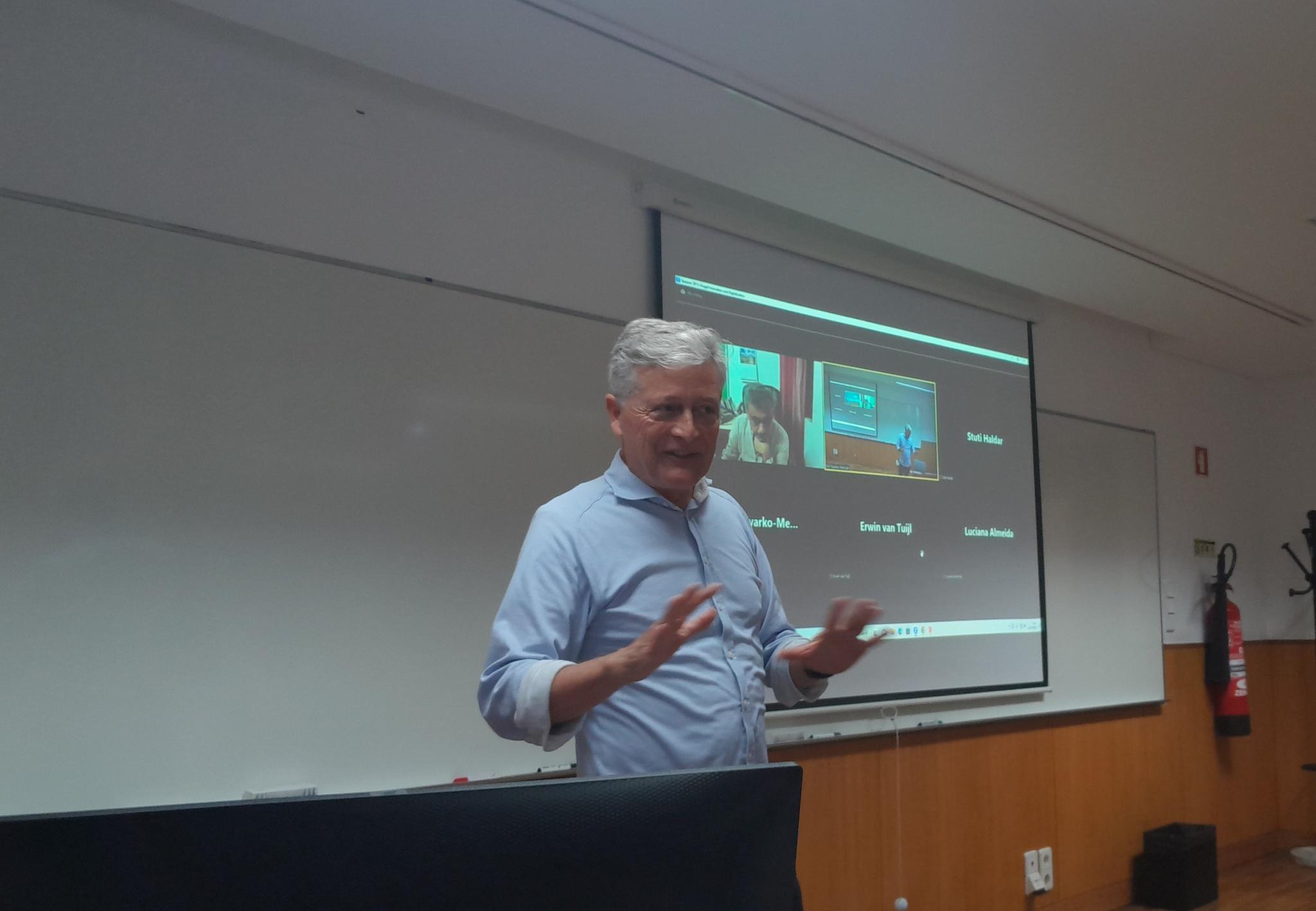 This session tapped into the wider debates on digitalisation and sustainable development by providing a platform to discuss the linkages between digitalisation, frugal innovation, and development. Through the adoption of a bifocal lens, participants explored digital technologies as frugal innovations and digital technologies within frugal innovation processes. Noting that both perspectives warrant further discussion. Below is compilation of the papers by ICFI researchers, each accompanied by a brief synopsis, all presenters' names are in bold: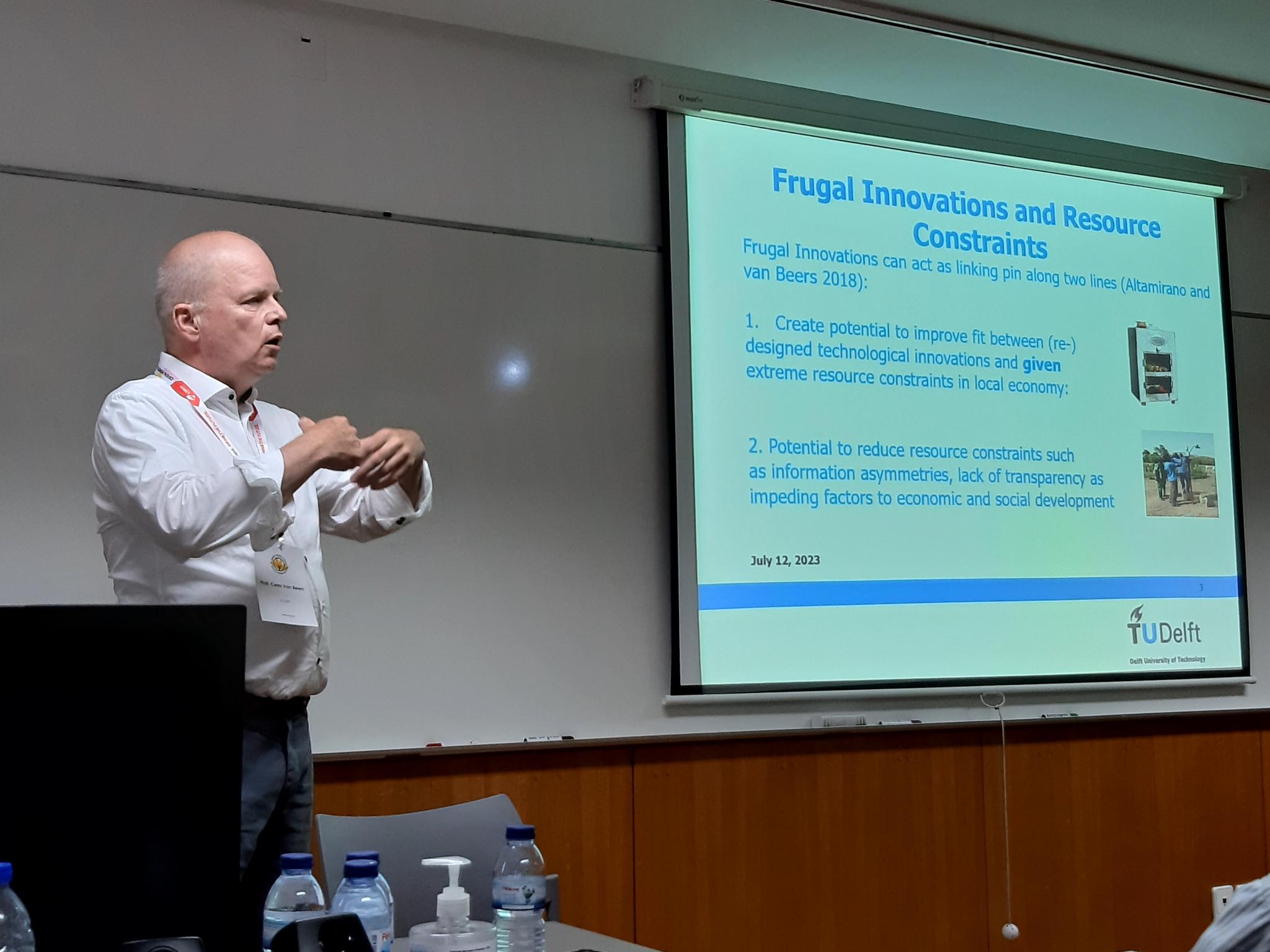 Frugal Innovations in Infrastructure Systems and Institutions: The Case of Digitalisation 
Explores the impact of frugal innovations in digital infrastructure on economic and social development, emphasising the importance of increasing accessibility and affordability for non-users. It discusses the potential benefits of frugal innovations in existing technical and institutional infrastructures, highlighting their ability to create value, generate new markets, and include previously marginalised individuals in economic and social development. 
 
Maria Pineda Escobar:  Frugal Innovation and Mobile Technologies in a Developed Country Context: The Case of Wage Wizard App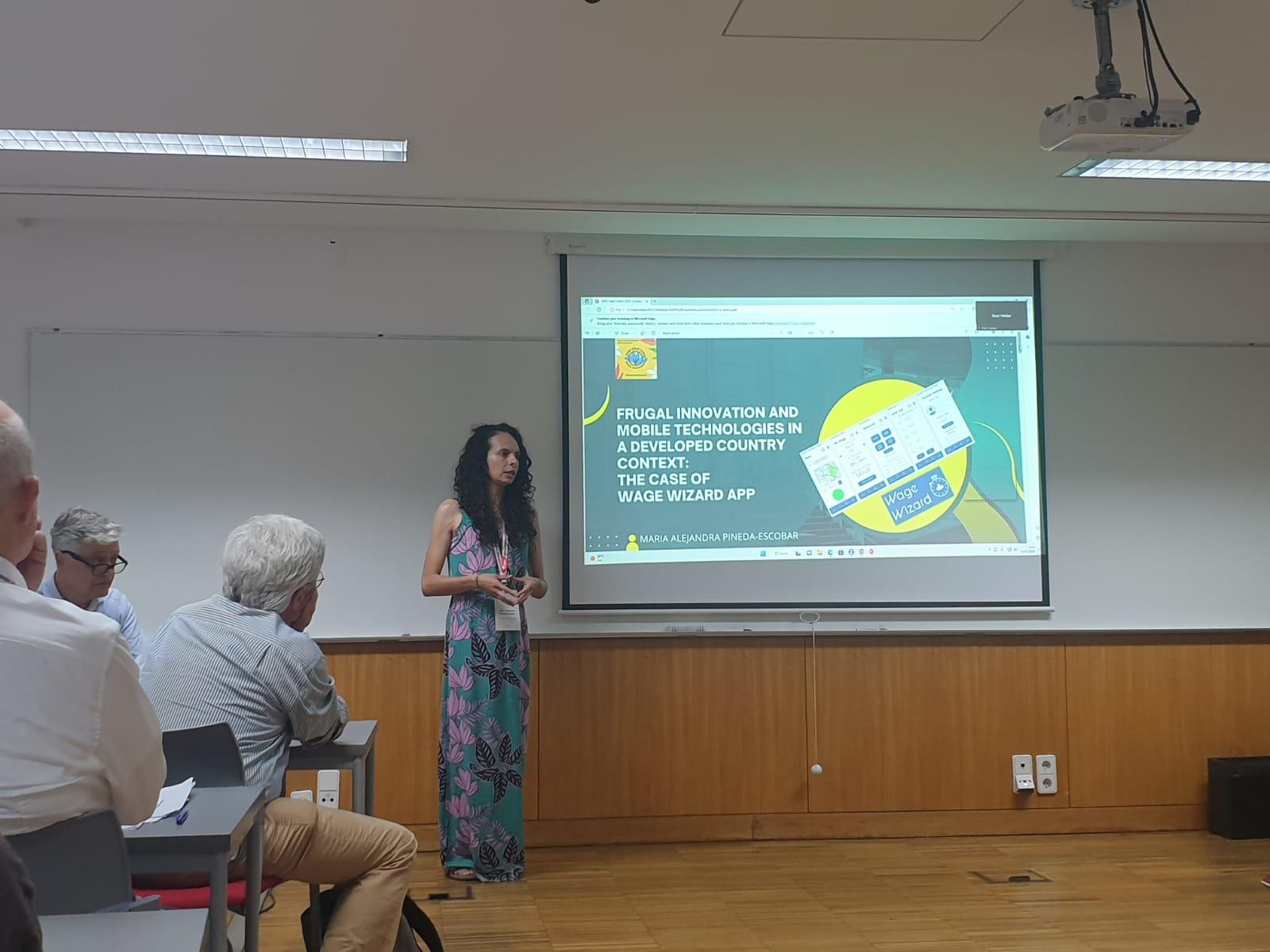 Aims to bridge the gap in Frugal innovation (FI) literature by exploring how frugal products and services can be implemented in developed markets using a case study on 'Wage Wizard,' a frugal app designed for -and developed by students from the Frugal Innovation Hub (FIH) at Santa Clara University- care workers affected by wage theft in Silicon Valley. This research provides evidence on the challenges and considerations unique to developed country contexts, emphasising the importance of adapting technologies to meet the specific needs of marginalised communities. 
Prof. Dr. Saradindu Bhaduri (online), Sandeep Beniwal, Rajiv K Mishra: The 'Afterlife' of digital technologies: Reusability, Frugality and Tech-Capitalism of e-Waste in India 
Examines the "afterlife" of e-waste in India and explores the dimensions of reusability and frugality in e-waste management. It focuses on the different meanings of functionality and non-functionality for various users, such as big consumers, medium-sized consumers, small and medium enterprises (SMEs), and individuals, and investigates the actors, institutions, processes, and technologies involved in engaging with e-waste. The research will employ qualitative methods and analyze the actors and institutions in e-waste recycling and tinkering in specific states of India. 
Dr. Jan Fransen and Dr. Erwin van Tuijl: Digital Platforms and Frugality in Informal Settlements: A Case Study of Mathare, Nairobi 
This study explores usage and limitations of digital platforms by informal settlers to overcome their resource constraints. The key conclusion is that degree of frugality differs per platform domain. We show that social media and financial platforms are widely used by informal settlers to cope with resource constraints in income generation, health, and education. These platforms can be regarded as relatively frugal, although usage of these platforms primarily serve survival-oriented purposes and do not lead to structural improvements. Gig and utility platforms form the other extreme and are hardly used by informal settlers due to accessibility and costs problems. Accordingly, these platform domains are regarded as less frugal than social media and financial platforms.