CFIA PhD candidate Rachel Howell is currently doing her fieldwork in Kenya. At the moment she is in Mtwapa, a coastal town 10 km's north of Mumbassa, where she studies Dutch Water Limited, a Dutch firm that produces and sells purified water. She wrote a blog about her experiences in Kenya:
Rachel - I've been in Mtwapa, Kenya off and on for about 3 weeks working with the company Dutch Water Limited (DWL) for my PhD research. Mtwapa is a lively town just north of Mombasa on the Kenyan coast. Water is a serious issue in this region as all of the piped water is brackish. Dutch Water Limited was founded in 2006 with investment from two Dutch multinationals, Hatenboer and Reikon. Since 2006 DWL has developed into a financially self-sustaining company with all profits being reinvested back into the company. DWL's core mission is to provide clean drinking water at an affordable price.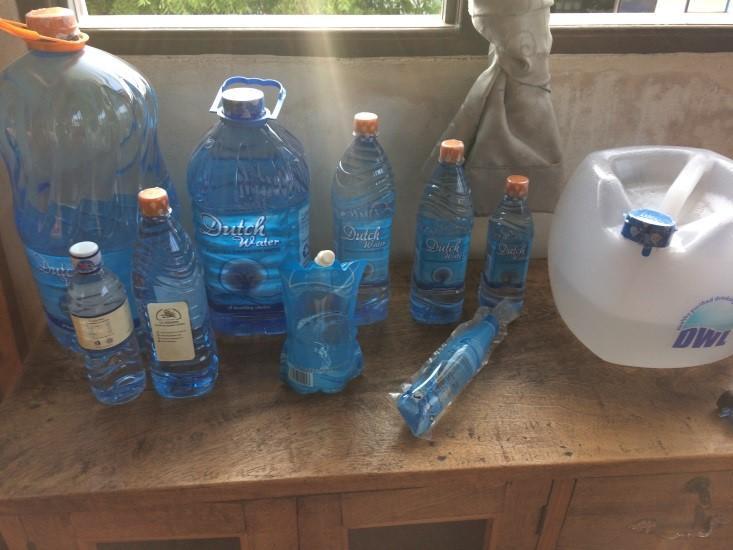 Like many companies targeting Bottom of the Pyramid consumers, DWL's products are designed with the low income consumer in mind. The water plant utilizes reverse osmosis purification, a method that is often used with desalination. Compared to other water purification methods this technology is not necessarily "cheap", but produces clean water without any added chemicals. DWL's low costs come through volume of purified water produced and keeping margins low on each bottle sold. Another aspect of DWL's business is the manufacture of reusable jerry cans. These jerry cans can be used up to 50 times which helps decrease packaging costs and minimizes environmental impact. Returned jerry cans are then remanufactured. However, in the last few months the company has undergone some changes due to changes in tax policy and regulation of bottled water in Kenya.
Initially, DWL's main product offering was a 10L reusable jerry can of water sold at a price of 70 shillings (about 60 eurocents). Consumers visit small shops that source DWL water. A new jerry can only be purchased if the previous jerry can is returned. Since May 2016, the excise tax on bottled water went from 0,3 shillings per liter to 5. This has resulted in an increase in the factory price of water from 70 shillings per 10L jerry can to 130 shilling per 10L jerry can and taxes making up nearly half of the sale price. Since DWL's beginning more competitors have sprung up with varying degrees of quality, however, DWL's competitors do not declare all water sold, and therefore are able to pay less taxes and charge a lower price for water. Unlike a market like the Netherlands where regulations are more predictable and fixed, in an emerging market like Kenya (with weaker institutions and either a lack of regulations or variable ones) businesses must be more adaptable. Additionally, water quality standards for bottled water manufacturers are not uniform. The Kenya Bureau of Standards (KEBS) certifies bottled water but out of the eighty companies in the region only a handful (including DWL) are properly certified. A common problem is that bottled water will bear the mark of KEBS but lacks a certification number below it to prove that it was actually certified.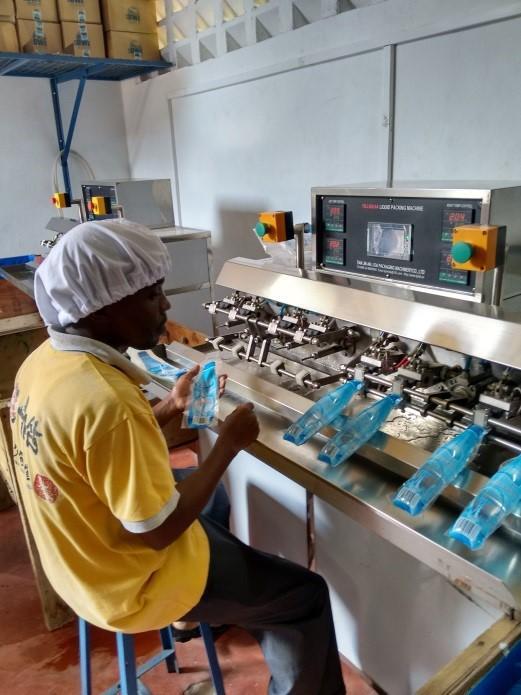 While most consumers interviewed so far acknowledge that DWL offers a better product, their sensitivity to price has resulted in either a shift back to treated or boiled water or purchasing other bottled water. Additionally, one possible side effect in DWL's price increase is an overall price increase in bottled water beyond the increased factory prices. DWL's competitors offer a similar product for a factory price of 80 shillings while the sale price seems to fall around 120 shillings. Conversely, DWL water is usually sold for 150 shillings at a shop but the factory price is 130 shillings, possibly indicating that vendors are able to increase water prices overall and simply capture a higher margin from the non-DWL water.
My overall PhD research is focused on exploring the tension between a firm making profits and achieving development impact. In the case of DWL this means achieving their goal of reaching low income consumers with quality drinking water. However, it's unlikely that the majority of DWL's consumers are truly low income, an issue that is commonly discussed in literature surrounding doing business at the Bottom of the Pyramid. After increasing water prices DWL did see a fairly rapid drop in sales and chose to diversify product offerings by targeting larger consumers like hotels, schools, and also adding products like small water pouches that have a higher margin.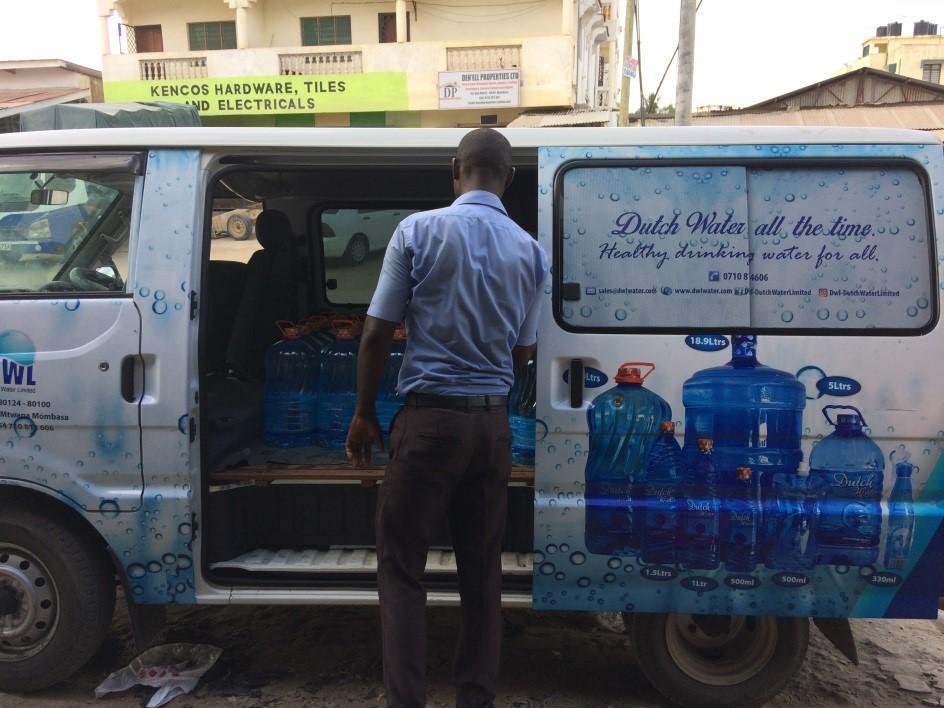 The diversification of product offerings and consumers allowed DWL to stay afloat financially but still resulted in downsizing of the company by nearly 50% and straying from the initial mission. While low income consumers are clearly very price sensitive even to products like water, in areas where DWL had no water competitors even though the demographic was lower income, initially no decrease in sales occurred after the price hike until competitors entered the market, suggesting that perhaps even lower income consumers can afford the water but will always choose the cheapest product.
Over the next months I will interview three sets of people related to DWL's business: the "entrepreneurs" running the shops that sell Dutch water, consumers of Dutch water, and non-consumers of Dutch water. An experimental study will be set up to assess willingness to pay, adoption factors and the income level of the consumers that DWL is reaching. Half of the non-consumers will receive a "nudge" by giving them a free 10L DWL bottle. Follow up will be done to assess whether they decided to purchase water and whether it was due to the "nudge". The second part of the research is looking at how the entrepreneurs fit into DWL's business model and how their entrepreneurial behaviour influences both water sales and overall business health.