'The third edition of the Minor Frugal Innovation for Sustainable Global Development (FI4SGD) started in September. This minor, set up and coordinated by the Centre for Frugal Innovation in Africa (CFIA) in collaboration with the African Studies Centre Leiden (ASCL) and other knowledge partner institutes, gives students a chance to work with students from other universities and disciplines. Every year 30 selected students (10 from each of the partner universities of Leiden, TU Delft and Erasmus) come together to learn about frugal innovation both from a theoretical and practical perspective, and as part of the minor, even have the opportunity to do an internship in the Netherlands or abroad for a 12-week field work assignment! 

In this new blog series, the Minor's Student Ambassadors share their insights and experiences firsthand. We hope that through this series, other students can get a good impression of what the Minor looks like, and what types of activities and research projects are being done by the students. In this blog post, Lisa, 3rd year psychology student, and Marielle, 3rd year archaeology student, both from Leiden University, share their experience of the first month of the Minor, which centered around Frugal Innovation and Technology. 
Last Friday we finished the course Frugal Innovation and Technology. Sounds exciting, right? It definitely is! Since we all have different study backgrounds, the course began with an introduction to the concept of innovation management. Think about technological innovations like the introduction of new devices, methods, or materials for the implementation of commercial or practical objectives, such as engineering or entrepreneurship. Such technological innovations are important to encourage economic development, leading to more welfare and higher quality of life for people overall. So, there is a great potential of improvement for the individual, but also for the society. Not only is it important to innovate more generally, but to do so with considerations of resource constraints. This means designing more "frugal" innovations. A real frugal innovation adds new functionality at low costs so that it becomes afforadable and therewith accessible for the poorest two-thirds of the economic human pyramid (or the so-called " bottom of the pyramid"). As a result, frugal innovations can be important for both structural changes in the global economy, as well as for current specific societal challenges. If you are curious how frugal innovations emerge you may want to follow the minor yourself in the next academic year! 
Design thinking
Another crucial part of the technology course was the introduction to design thinking. If that only sounds fancy to you, you might be surprised at how complex design thinking can actually be! There are so many things to take into account when developing and advancing a frugal innovation: Who do you design for? What are the needs of the end user? What environmental restrictions do you have to consider? What other challenges do you need to overcome? With examples of health innovations in developing countries we explored possibilities of how to make  healthcare more accessible in remote areas, as well as ways to simplify existing diagnostic devices. We even designed our own prototypes! Have a look below: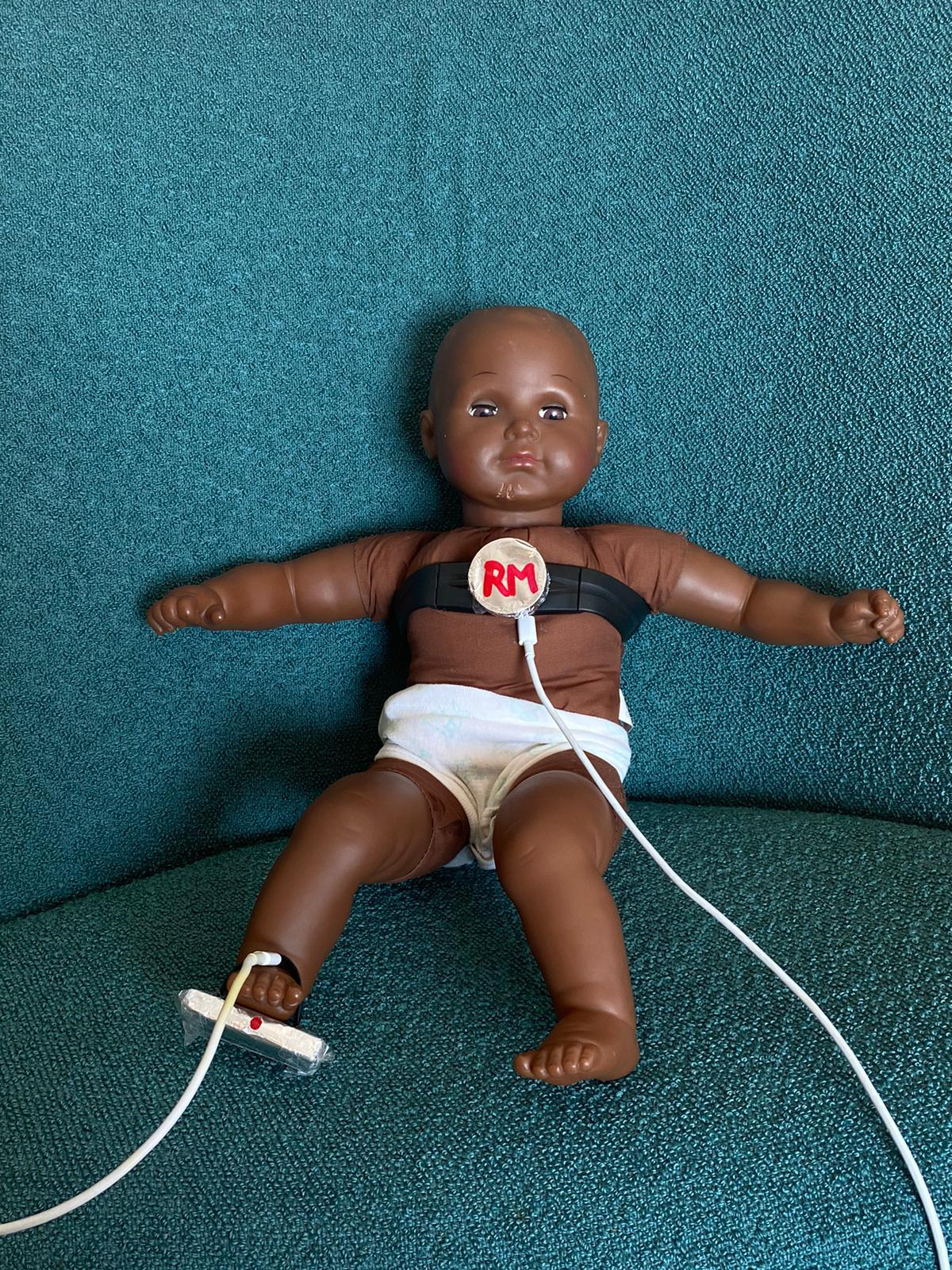 Water management
The last topic within the technology course was water management. We started with the exploration of what role water plays in human society. When we open the water tap there is plenty of clean, drinking water.  But actually, there are quite some revolutionary processes throughout human history that made clean drinking water accessible to us, starting from the Roman aqueducts, followed by chlorination in the West, modern sewage treatment, incremental innovation, and finally the maintenance of closed water cycles. The highlight of the course was that we got the chance to put theory into practice by building our own water filter in Delft, and are looking forward to learning all about Frugal innovation and Entrepreneurship in the next course.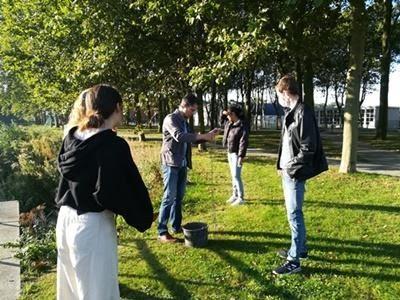 Lisa and Marielle's highlight of the Technology course was building their own water filter in Delft! On the @Gofrugalstudents Instagram page you can check what it takes to build a frugal water filter with simple everyday resources. The next blogpost by the student ambassadors will explore the frugal entrepreneurship course. So stay updated and make sure to follow us on Instagram, Facebook, and LinkedIn.