Africa is booming. Despite the gloomy image that often exists across the continent, there are many opportunities for new technologies. Among the rapidly growing population there is a great need for solutions in the areas of water and food, health care and energy. But how do you make products, services and system innovations accessible to large groups of consumers with a minimal income? The Center for Frugal Innovation in Africa (CFIA) investigates this together with Dutch companies.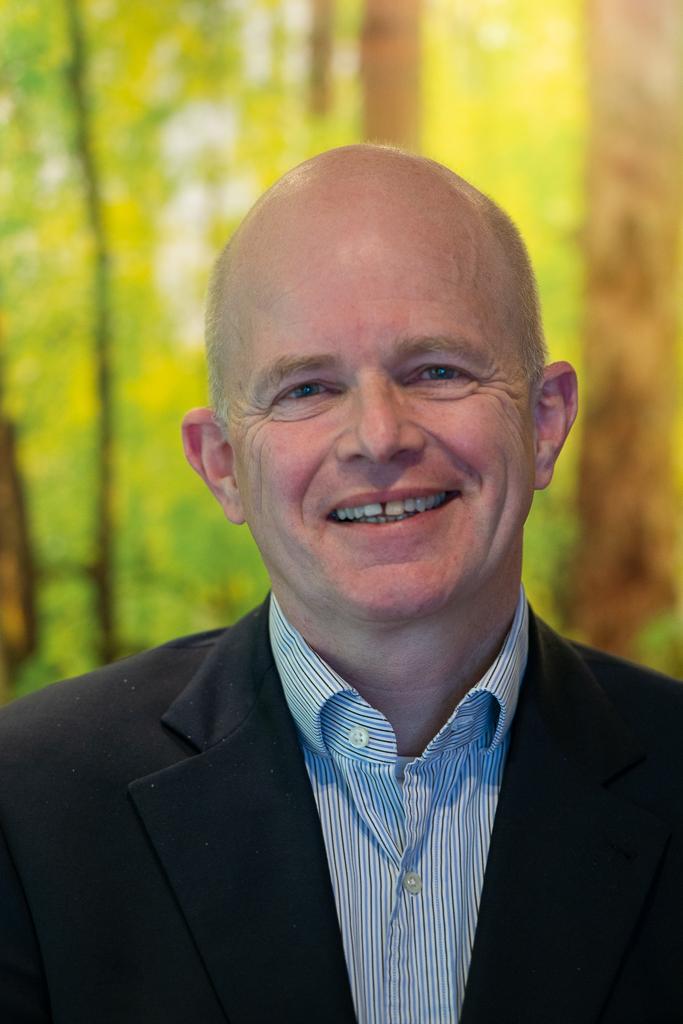 The CFIA is an academic research center within the strategic alliance between Leiden University, TU Delft and Erasmus University that focuses on accessible, simple innovations and technologies for low-income groups. Cees van Beers, professor of innovation, economics and innovation management at TU Delft, is one of the three founders of the center.
---
Smart and simple
"In the Western market, innovation is often expensive due to over-engineering and strict regulations, which increases costs," says Van Beers, who has just returned from a visit to South Africa to explore the possibilities of a new knowledge hub in the country. " These types of products are not suitable for countries in Africa, for example, where a large part of the population has to live from barely 2.5 dollars a day. If the price increases slightly, you immediately lose a large part of your customers. The idea of frugal innovations is to develop or (re) design smart, simple products and services at substantially lower costs and with a long lifespan, taking into account local, social and ethical factors arising from the limited availability of production resources. "
Combining profitability with social value
How can you as a company be profitable with such a low purchasing power? "It is indeed quite a challenge to do it properly," Van Beers explains. "I see a growing interest among Western companies to enter this market, but they are very cautious. Which is understandable! You have to deal with other cultures and conditions, and don't forget that some basic services such as electricity and clean drinking water are sometimes completely missing. The institutional infrastructure is also not optimal to say the least. "An NWO-funded study conducted by CFIA focuses on the development of business models that combine profitability with the creation of social value for the local population. Researchers Rachel Howell and Elsie Onsongo investigated this for three companies in the water sector and health care in Kenya and Uganda.
---
Philips Community Life Center
In the spring of 2017, 37-year-old Kenyan Elsie Onsongo associated to the Erasmus University Institute of Social Studies left for Kiambu County, a metropolitan area near the capital, Nairobi. The region has a high maternal mortality rate and almost half of the population has little or no access to care facilities. Here Philips opened the first Community Life Center (CLC) in Africa in 2014, in close collaboration with the province and local community. A CLC offers first-line health care at low costs. In addition, there is a great deal of attention for prevention and information about important health issues such as hygiene, mother and child care and infectious diseases.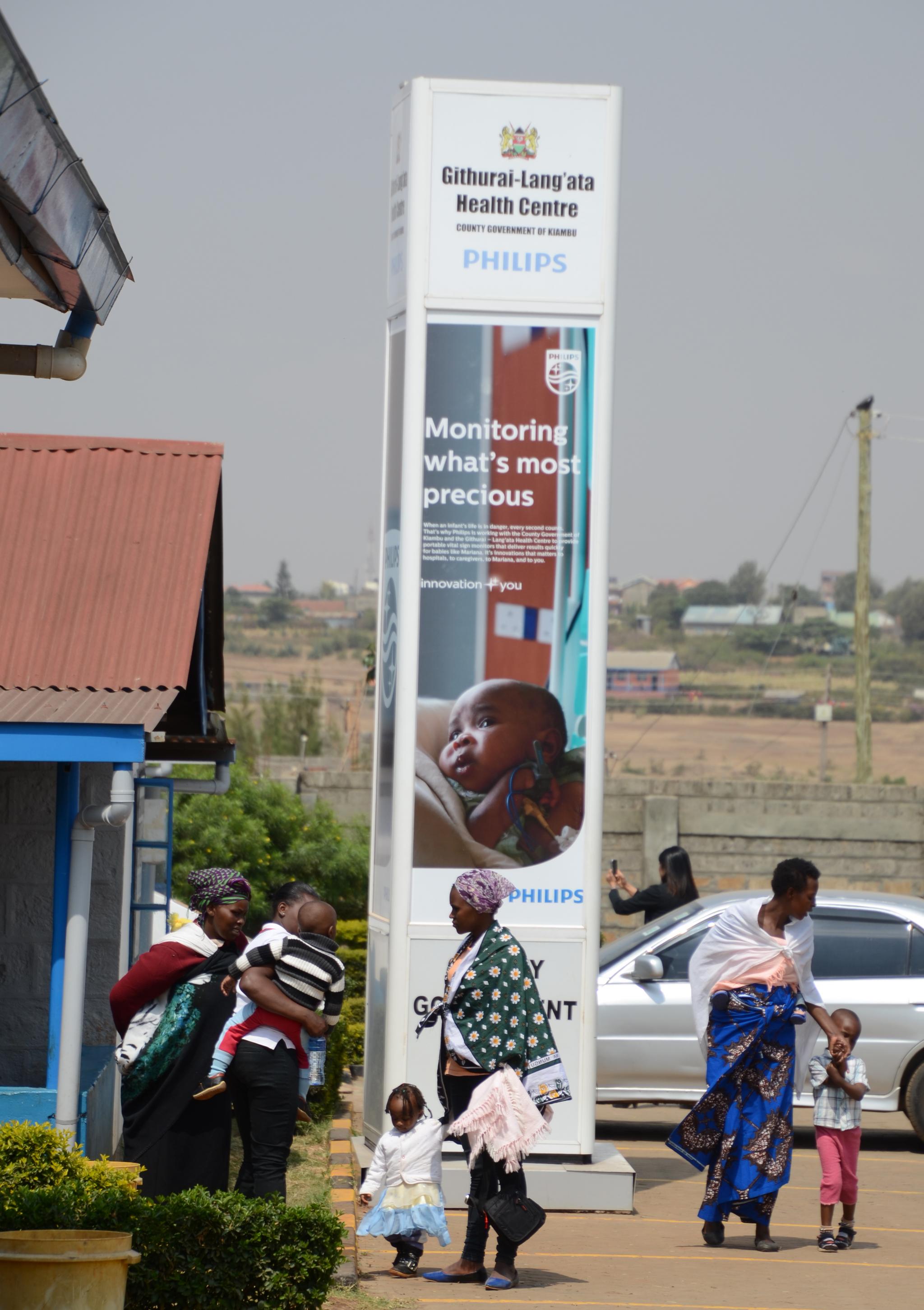 New life
Together with the local population, Philips renovated the former, derelict village house and made it suitable as a health and meeting center. In addition to the clinic, there is a sports field, a pharmacy and a few shops on the complex of almost two hectares. The center received a water supply, connection to the electricity grid and LED lighting, partly powered by solar panels. "Lighting is an important aspect of this project," explains Onsongo, who knows the area well because she lived there as a child. "Previously there was no lighting which made many women afraid to come to the clinic in the dark." The doctors, nurses and community health workers (volunteers who pay home visits) received training to refresh their knowledge and to use the medical equipment from Philips. "Their ultrasound device and the blood pressure- and heart rate monitor are typical examples of frugal innovation," says Onsongo. "Adapted to local conditions: more robust, easier to operate, less advanced, and often battery-based, due to the lack of power."
 Their ultrasound device and the blood pressure- and hart rate monitor are typical examples of frugal innovation'.
Dynamic
By setting up the CLCs, Philips wants to contribute to the UN Sustainable Development Goals and reach 300 million people with health solutions. The CLC concept has since been rolled out elsewhere in Kenya and other African countries. "This first center started as a philanthropic project, but Philips is experimenting with different business models to arrive at a sustainable financial system," says Onsongo, who has set up a CFIA Hub in Nairobi after her research. "During my research I discovered that there is no single solution for this type of complex system innovation. There are so many dynamics that have influence; each center is unique, as are the infrastructure, economy, politics, stakeholders, health system and cooperation with NGOs and local authorities. Not one business model always fits; you have to adapt continuously, because the circumstances are changing rapidly. "
---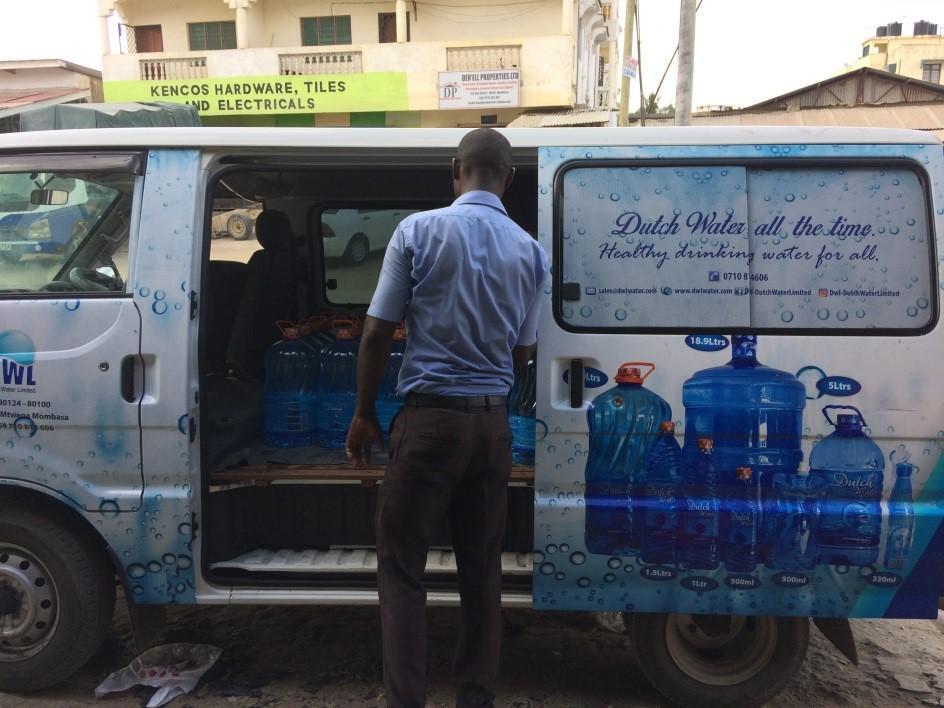 Dutch Water Limited
The Dutch family business Hatenboer-Water, specialized in drinking water treatment, can confirm that. In honor of their centenary anniversary, the company founded Dutch Water Limited (DWL) in 2006. Goal: to produce clean drinking water for the population in the big cities of Kenya in the cheapest possible way. The company from Schiedam sets up a small drinking water facility near Mombasa, where 140 local people fill 10,000 jerry cans per day during heyday. DWL introduces a deposit system and sets up a logistics network with local grocers who sell the water and take in the jerry cans.
From private to business market
DWL achieve spectacular revenue growth in the first few years. At that time, the company is the only party that sells clean drinking water for a price that is ten to twenty times lower than usual. But this is the point when several competitors enter the market who do not fully comply with the water quality, certification and tax that the Kenyan government has started to impose on companies that sell water. "Due to the tax increases, the cost price of DWL was significantly higher than that of the competition. As a result, many people switched to other providers, says Carel Aeijelts Averink, Operations Director at Hatenboer-Water. "Although DWL is still known for its high quality water, the difference in price is too large to outperform the competition. We were forced to slim down the company and adjust our business model. "DWL now focuses more on the business market, and supplies larger dispenser bottles to schools, governments and companies. "It is really trial & error, with an occasional clash between cultures. In addition to DWL, we have done several projects in Kenya and our experience is that Kenyans are very creative in taking advantage of opportunities. Our Dutch mentality sometimes clashes with that. That is why collaboration with local partners is essential. "
We were forced to slim down the company and adjust our business model.
Fieldwork
The American Rachel Howell, PhD student at the Faculty of Technology, Policy and Management (TU Delft) spent six months in January 2017 in Mtwapa, a lively coastal city ten kilometers north of Mombasa to investigate how pricing affects the willingness to buy. Before that, she carried out fieldwork research at DWL and compared this with drinking water supplier Jibu in Rwanda and Uganda. "I also visited these countries, and then you see with your own eyes how different they are. Africa is often considered as one continent. But just like within Europe, every country has its own culture and unique factors that influence purchasing decisions. 
Just like within Europe, every country has its own culture and unique factors that influence purchasing decisions.
Bottom of the pyramid
"The aim of both water companies was to provide the poorest of the poor with access to clean drinking water," says Howell. "Unfortunately I have to conclude that both DWL and Jibu have not succeeded. The level of education and thus the knowledge about the importance of clean drinking water seems to play a more prominent role in purchasing decisions than income, "she explains from her office at the TU where she is finalizing her dissertation on frugal innovation. "Both companies have initiated a movement, which has increased the supply of drinking water. The awareness about clean drinking water has also increased. "
---
Product versus system innovation
"Both case studies show that it is important to start thinking about a business model from the very first moment you have an idea. Nowadays these are often still separate trajectories, "says Van Beers. "That may apply even more to developing countries than here. You do not innovate with the door locked, but together with your most important stakeholders. Especially in Africa you need the local community. "

"Of course we already had a suspicion, but Howell's research proves that it is difficult for companies to make a real impact on the poorest people with just product innovation - as a substitute for something that is not there - "The Philips case, in which we can speak much more of a system innovation, shows that they succeed better in this. But this requires enormous adaptability and flexibility from all parties involved to continuously move with the dynamics of a fast-growing country like Kenya. "
Read more about this research
in the Knowledge File: Frugal and Responsible Innovation
Interested in CFIA's action learning cases & research?
Subscribe to receive research notifications.