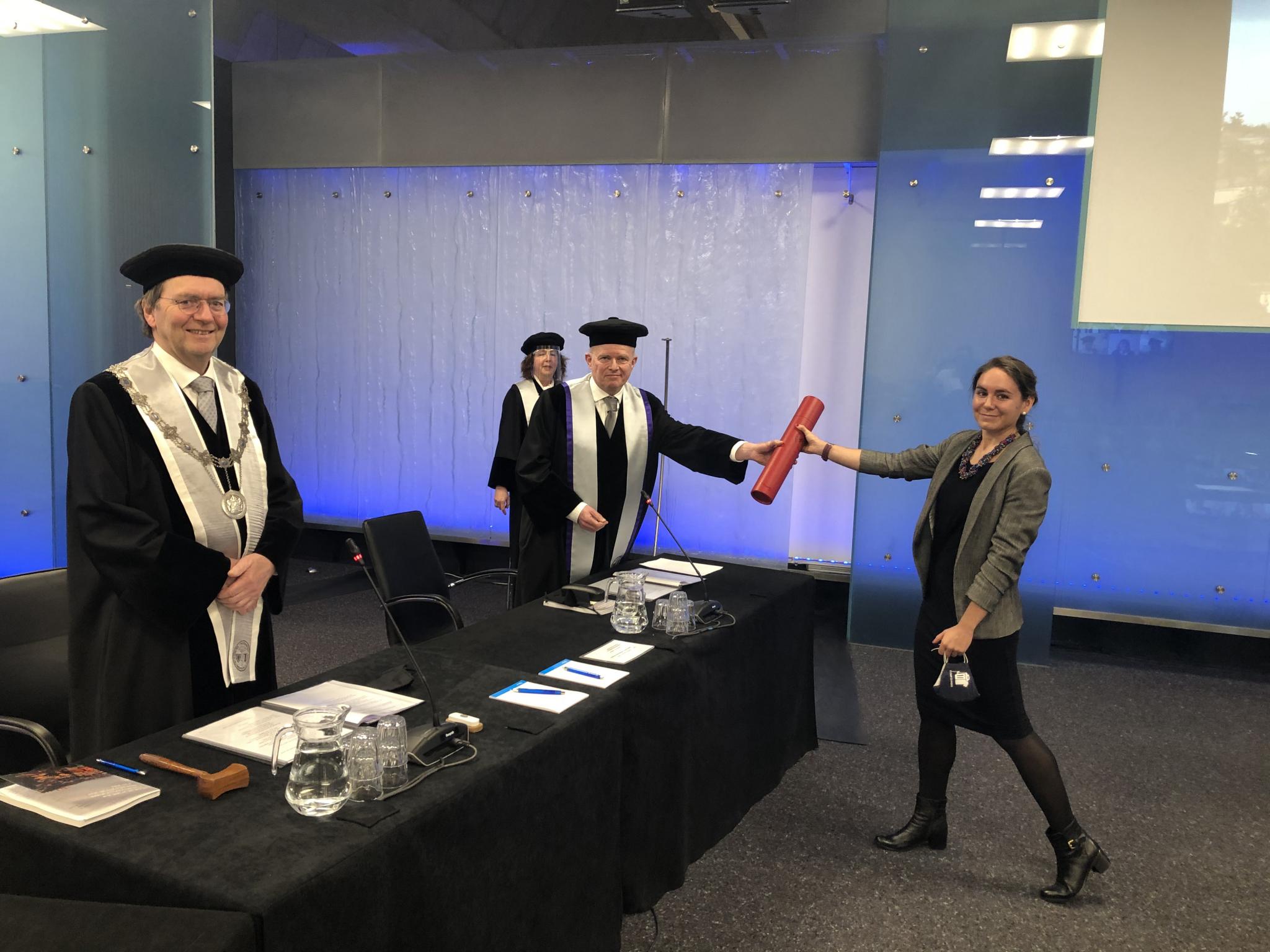 On Wednesday March 17, Rachel Howell defended her thesis entitled: 'Creating and Capturing Value: A Consumer Perspective on Frugal Innovations in Water and Energy in East Africa'

The pandemic and resulting shelter-in-place orders have compelled graduating PhD students to complete the last step of their graduate programs – defense of their thesis in front of faculty, friends and family – virtually. 

Rachel Howell is the second PhD student affiliated to CFIA to defend her thesis succesfully with the commission, peers, family and friends tuned in from afar to support this major milestone. 
Frugal innovation often emphasizes the reduced use of resources and cutting of costs through the process of innovating around constraints. However, how innovating around constraints leads to profitable (value creation) businesses and local economic development impact (value capture) is still unclear. Early frugal innovation literature assumed that a reduction in cost would be a means to reach low income consumers. Yet, many companies in emerging markets are not reaching their intended low income customer group. Most early frugal innovation literature was conceptual and case study based with most case studies being from India and Asia. Additionally, frugal innovation literature focused more on the design process and less on the consumer and what drives decision making of frugal innovations. 
To fill this gap, Howell examined the consumer side of frugal innovations in her thesis: 
How can companies reach their intended low income group while still being profitable, and why and how do consumers make purchasing decisions for bottled drinking water? 
Her research was motivated and strongly influenced by a "can-do" mentality with a strong interest in practical technological problems with human aspects. Originating from her caring about the fate of people who are less fortunate than we are and your desire to try to do something about it how hard it often may be. 
During her PhD Howell conducted field work on consumers and non-consumers of two low cost bottled drinking water companies (Dutch Water Limited and Jibu, Inc) in Kenya, Uganda and Rwanda to investigate the types of the consumers these companies are reaching and how the consumers make purchasing decisions. Part of the field work was a small behavioural study where non-consumers were split into a control and treatment group to see whether receiving a "nudge" of a free bottle of water influenced the decision to purchase the water."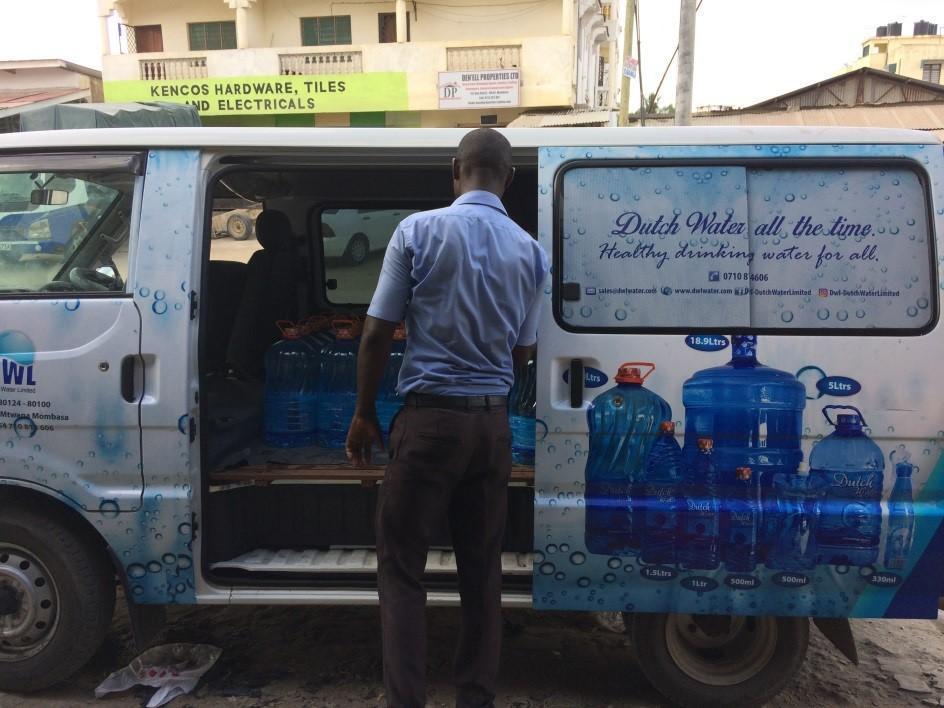 When visiting the three countries, Howell saw with her own eyes how different they are.  ''Africa is often considered as one continent. But just like within Europe, every country has its own culture and unique factors that influence purchasing decisions.''  
Just like within Europe, every country has its own culture and unique factors that influence purchasing decisions. 
"The aim of both water companies was to provide the poorest of the poor with access to clean drinking water," says Howell. "Unfortunately I have to conclude that both DWL and Jibu have not succeeded. The level of education and thus the knowledge about the importance of clean drinking water seems to play a more prominent role in purchasing decisions than income, "she explained from her office at the TUDelft where she finalized her dissertation. "However, both companies have initiated a movement, which has increased the supply of drinking water. The awareness about clean drinking water has also increased. " 
   Howell was the first PhD student that worked on a project that was funded by the Dutch Scientific Council in the framework of the Leiden-Delft-Erasmus Centre for Frugal Innovations in Africa. She officially finalized a research that is not only interesting but also novel and challenging. Frugal Innovations is a relatively new research field and therefore much literature on this topic focuses on definitions and single case studies. Howell's research is one of the first systematic efforts to provide more quantitative insights into the frugal innovations phenomenon, particularly from the consumer or user perspective. She has done a great job and proven that she is a good independent researcher. Rachel can be very proud of the PhD result that she delivered. She published pieces of her thesis in international scientific journals of high quality and it provides new insights and also new questions for future research and that is exactly what a scientific work should do.  

- Prof. Cees van Beers