Location of researcher: Nairobi Kenya 
Expected Duration: 9 months.  
Proposed start date:  01 March 2022 
Contact persons: 
- Beatrice Hati, International Centre for Frugal Innovation (ICFI) Kenya Hub 
- Millicent Ochieng, International Centre for Frugal Innovation (ICFI) Kenya Hub 
Application deadline: 19th February 2022 
THE ORGANISATION 
The International Centre for Frugal Innovation (ICFI) is a multidisciplinary research network which was founded in 2013 through a strategic alliance between three Dutch universities: Delft University of Technology (TU Delft), Leiden University and Erasmus University Rotterdam. Since then, the network has grown to incorporate research hubs in Kenya and India. The ICFI Kenya Hub—which is locally hosted by Nuvoni Centre for Innovation Research—conducts locally embedded research on innovation processes in resource-constrained settings and their social, economic, and environmental impacts on development. The research focus of the hub is on five strategic domains: healthcare, water, food, energy access, and urban resilience. The hub brings together local and international expertise to address knowledge and policy evidence gaps in Africa, along the mentioned research domains.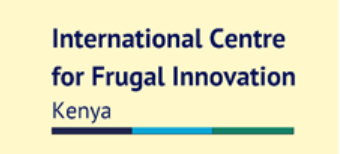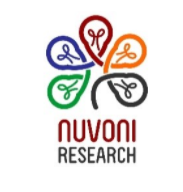 THE PROJECT(S) 
The ICFI Kenya Hub is seeking an exceptional individual to join a team of local and international researchers supporting the newly launched "Urban Research and Cooperation Programme 2022-2024" which is an impact-driven initiative structured to undertake empirical research on governance, frugality, resilience and inclusion in informal settlements. The first phase of the 3-year programme centres (action) research on household resilience and psycho-social resilience in informal neighbourhoods.  In one project, the researchers connect the widespread digitalization trends to community resilience by investigating how the access to and use of digital platforms influence the capacity of vulnerable households in informal settlements to deal with an increasing number and intensity of shocks, among them climate change, unplanned urbanization, protracted crises, acute deprivation and marginalization. The research project further casts a light on (new forms of) inequality and exclusion that often arise from unequal distribution in the access and use of digital platforms.  
The second project of the year (2022) is an action research that seeks to promote the socio-educational and personal development of adolescents and their related community support systems in Dandora. The research combines local knowledge, vital youth- and children-activities, and evidenced-based pedagogical methodologies to develop a resilience training program that provides tools and life skills for youth and children to deal with adverse circumstances in their environment. 
The Research Assistant will support the implementation of the two research projects while also supporting other related projects by contributing to high quality research and technical outputs for publication and policy impact. 
Duties and Responsibilities:  
While working within the Urban Domain of the ICFI Kenya Hub, the research assistant will be responsible for the following duties: 
- Support an in-depth literature review, desk studies and high-level consultations to build a portfolio of digital platforms utilized in informal settlements, their associated (in)equalities, how they aid resilience, whilst highlighting cases, challenges and best practices. 
- Contribute to developing and deploying suitable methods and tools to empirically study and analyse the usage of digital platforms, nuances of inclusion, and their association with community resilience. 
- Support data collection in liaison with the project partners e.g., community-based researchers, government departments, and other partner organizations. 
- Support quantitative and qualitative data analysis, giving an understanding of digitalization in the informal context and its interaction with resilience and (in)equality.  
- Collaborate with the urban coordinator and project partners in the development of technical outputs from this research including publications – journal articles, working papers.  
- Translate research outcomes into (non-)technical versions and policy briefs that contextualize digitalization and equality in resilient upgrading of informal settlements. 
- Support the implementation of a resilience-training program for children and youth in Dandora, by being the conduit between the local community-based groups and main project researchers (Training of Trainers program). 
- Support impact assessment studies of the resilience-training program (co-produced with the local community groups) 
- Provide updated, well-structured information about the research projects for the ICFI and project partners' websites, newsletters, blogs and social media channels.  
- Any other tasks relevant to the project 
The Research Assistant will also support the activities of ICFI Kenya in the following ways:  
- Assist in building and strengthening relevant external networks with state and non-state actors in order to strengthen the community of practice around digitalization, inclusion, youth/child development, and resilience. 
- Attend and contribute to relevant internal meetings and external meetings 
- Undertake other tasks as may be assigned by the supervisors  
The Team 
The researcher will work closely with: 
- Dr. Elsie Onsongo, Kenya Hub Manager, ICFI 
- Beatrice Hati, Hub's urban coordinator, ICFI 
- Dr. Jan Fransen, Hub's Urban Expert, IHS, VCC 
She/he will also work closely with other local and international researchers from ICFI, the Erasmus initiative Vital Cities and Citizens (VCC), Institute for Housing and Urban Development Studies (IHS), International Institute of Social Studies (ISS) - project partners. 
Terms of Employment  
- 9 months (March-November 2022)  
- A competitive remuneration package. 
- The position provides an opportunity to work and establish networks with globally renowned researchers in the field of urban development, innovation and resilience. 
- Real career growth opportunity in the area of research and development.   
- The position provides an equal opportunity for all. 
Who are we looking for? 
The candidate should possess: 
- At least a Master's degree in a relevant field including urban planning, development studies, innovation studies, disaster management, or other relevant social science from an accredited University in Kenya or beyond.  
- A minimum of 2 years of relevant experience in research on urban development, resilience, innovation, and community/social development. 
- Demonstrable capacity to plan and conduct research independently, with proven capability to conduct fieldwork and training in urban areas  
- Demonstrated experience in conducting qualitative and quantitative data analysis and using respective software. 
- Preference will be given to applicants with demonstrated experience in conducting research in urban informal settlements. 
- A record of academic publications and/or policy briefs will be an added advantage 
The candidate should also possess the following skills and competences: 
- Excellent interpersonal, management and communication skills with proven ability to support narratives to describe results. 
- Ability to work under limited supervision to meet deadlines 
- Strong academic writing and presentation skills 
- Strong attention to detail. 
- Demonstrated ability to deliver to tight deadlines and to work on a wide range of demands. 
Additional information and application procedure 
For inquiries, you may contact Beatrice Hati at bhati@cfia.network until the 16th February 2022. 
To apply, please send the following documentation, all combined in one PDF file, via email to urbanprojects@cfia.network with the subject line 'Urban Research Assistant 2022' 
- Updated CV of not more than 3 (three) pages including relevant work experience, a list of publications, and 3 (three) relevant referees 
- A statement of interest (max. 1 page) explaining why you are particularly suitable for this position/how you meet the criteria for the position 
- Certified copies of degree certificates and transcripts 
The application deadline for this position is 19th February 2022.